Ballet Pécs: Vasarely Etudes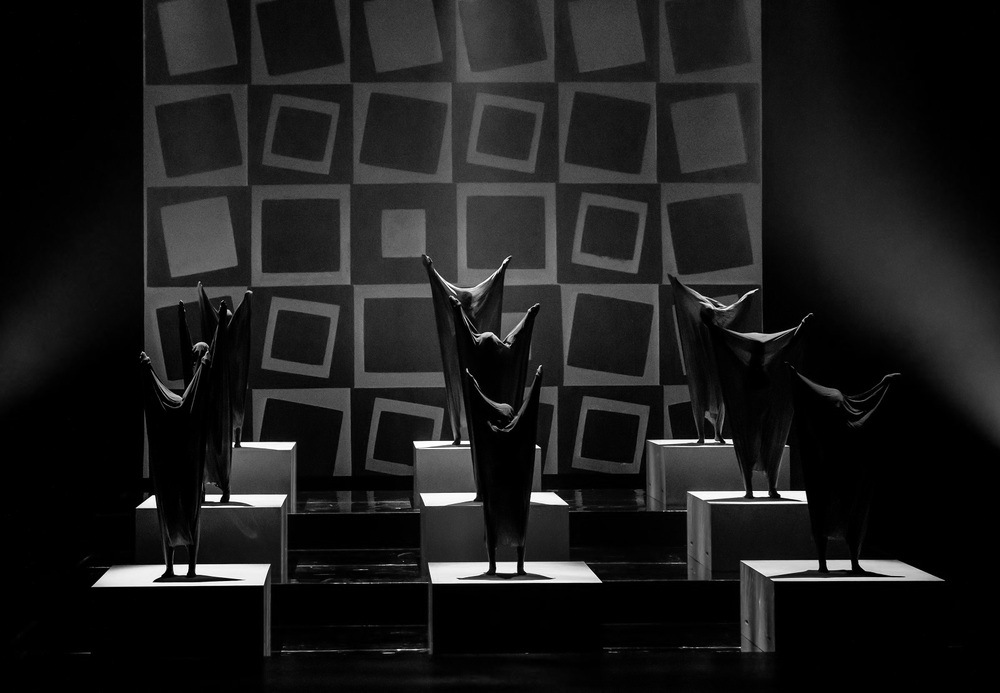 Ballet Pécs: Vasarely Etudes
National Theatre Pécs — Main Stage
28 May, 2022 | 7.00 pm
Ticket prices
1500 HUF | 2500 HUF | 3900 HUF
National Theatre Pécs
7621 Pécs, Színház tér 1.

Featuring: Ádám Bálint, Zsolt Homonnay, Teodóra Uhrik, Éva Vári
Featured musician: Anna Györfi – voice, Tamás Kéméndi – accordion

Music: Richárd Riederauer
Set: Balázs Cziegler
Costumes: Fruzsina Nagy
Lighting: Miklós Hepkó, Balázs Vincze
Assistants to the choreographer: Katalin Ujvári, Zsolt Molnár
Choreographer, director: Balázs Vincze

This production was inspired by the works of Victor Vasarely. Itself a part of the city's fabric, the company attached great importance to evoking Vasarely's home town in the performance, so the works of art that inspired the production's visuals were mostly chosen from the holdings of the Vasarely Museum, Pécs. Alongside the dancers, actors are also featured in the production, adding the means of expression of prose and physical theatre to those of visual art and dance for a complex overall effect. The frame story is an exhibition opening, which sets the stage for dance etudes inspired by the works of art, created by Harangozó Award-winning artistic director and choreographer, Artist of Merit, Balázs Vincze.
The premiere was presented by Müpa Budapest as a joint event with Ballet Pécs as part of the Bartók Spring.

Special thanks to Vasarely Museum – Janus Pannonius Museum (Pécs), Fondation Vasarely (Aix-en-Provence)
National Theatre Pécs — Main Stage
28 May, 2022 | 7.00 pm
Ticket prices
1500 HUF | 2500 HUF | 3900 HUF
National Theatre Pécs
7621 Pécs, Színház tér 1.